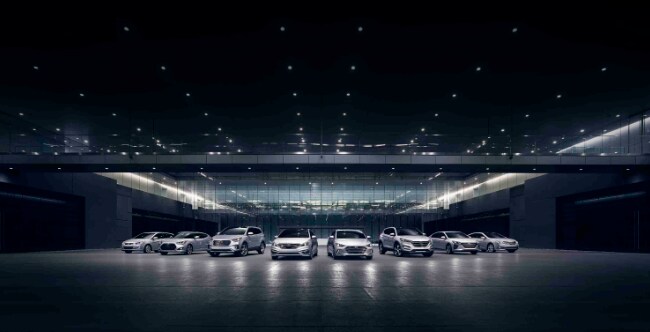 Here at Freysinger Hyundai, our goal is to help you find the right vehicle that fits all of your needs. To do that, we have a wide range of services and amenities available in our showroom and online for you to utilize to make the smart and informed choice so you'll be happy with your selection from our new Hyundai vehicles in our showroom serving Mechanicsburg, Harrisburg, Carlisle, York, and Lancaster, PA. When people come from all those areas, they want to make sure they're going to find the right fit, and that does mean lots of research and doing your homework on not only the Hyundai brand, but also many other brands that offer similar vehicles.
We're here to help with that.
As part of our commitment to you, we have put together a number of competitive comparison and analysis pages for you to look at on our website. They include many of our popular Hyundai vehicles up against the competition, so you can see how Hyundai stacks up against the rest, and read about the advantages our sedans, hatchbacks, crossovers, and SUVs provide you before you stop in to take a closer look at them. With this information in hand, you'll be here confident you've made the right choice, and can find your next new vehicle with us!
Hyundai versus the Competition
Whether it is the Sonata or Elantra, or the Tucson or Santa Fe, we've put together many different comparison pages against rival brands like Toyota, Ford, Mazda, Honda and more to show you how our Hyundai vehicles stack up. They're all housed right here and you can click on the ones that you're most interested in learning more about to see the differences.
Overall, we find that people see that Hyundai vehicles offer more interior room, more power, and many more features to give you a connected drive no matter where you go.
You'll get to experience these benefits and much more when you see what's in store with Hyundai, backed by America's Best Warranty of 10 years/100,000 miles, and loads of style, efficiency, and most of all fun drives for everyone in Mechanicsburg, Harrisburg, Carlisle, York, and Lancaster, PA.
If you want to learn more our team is here to provide you with more details, answer any questions and set up a test drive.